Roy Blatchford's Column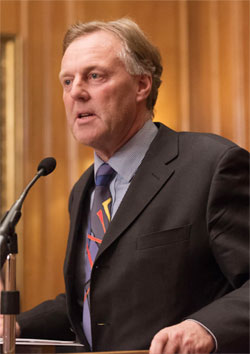 Contact:
royb88@gmail.com
Postcard from Shanghai
Away from its gridlocked, elevated highways the largest city in the world works. Shanghai: a modern, socialist, international metropolis.
Contrast frenetic New York, chaotic Mumbai, the bedlam of Cairo - Shanghai hums with purpose. Twenty-six million souls occupy countless high-rise towers cheek by jowl with the stylish housing and municipal legacies of the French, British and American Concessions. The Huang Pu river bends through the downtown like a proverbial dragon's tongue.
Postcard from Shanghai
(April 2019)
The Forgotten Third
Each year in England over half a million 16-year-olds take their GCSEs. A third of these students do not achieve at least a standard pass (grade 4) in English and mathematics.
Why is it that a third of 16-year-olds, after twelve years of compulsory schooling, cannot read or write English at what the Department for Education (DfE) describes as 'standard pass' level?
Why is there not proper recognition of the progress these young people have made as they move on to further education and employment?
The Forgotten Third
(March 2019)
The tarnished jewel of Higher Education, UK
I encounter many senior politicians, top civil servants in education departments, principals of schools and colleges across the globe who have spent what they describe as memorable and enjoyable years in British universities.
The tarnished jewel of Higher Education, UK
(February 2019)
A Happy New Year from Ofsted
Roy Blatchford drafts HMCI's New Year Message
An important tipping point in this country has now been reached. In 2018, approaching 90% of state-funded schools were judged good or better at their most recent inspection. That should be recognised as a fair achievement for the nation.
A Happy New Year from Ofsted
(January 2019)