Roy Blatchford's Column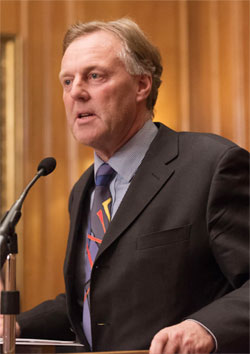 Contact:
royb88@gmail.com
Reading for the summer recess
Radical Candour
Kim Scott
, Machines Like Me
Ian McEwan
, Sandettie Light Vessel Automatic
Simon Armitage
, Average Is Over
Tyler Cowen
, India Connected
Ravi Agrawal
and Why We Dream
Alice Robb
.
Reading for the summer recess
(August 2019)
End of academic year reflection (July 2019)
This past year I have visited nearly 50 schools in the UK and overseas. Sometimes it has been as a reviewer (
Blink
), sometimes as a leadership coach, sometimes to work with students and teachers, sometimes to listen to headteachers' views on a range of educational matters.
End of academic year reflection
(July 2019)
Eight Leadership Maxims
With acknowledgements to the headteachers and principals across the UK and overseas I have worked with this academic year.
Eight Leadership Maxims
(June 2019)
It's the curriculum, stupid!
Bill Clinton's successful 1992 presidential campaign slogan memorably read 'It's the economy, stupid'. His lead strategist James Carville hung a sign with these words in the Little Rock campaign headquarters: what was intended for an internal audience rapidly became the election signature tune.
In the contemporary schools landscape, Her Majesty's Chief Inspector has hung up the sign: 'It's the curriculum, stupid'.
It's the curriculum, stupid!
(May 2019)
Postcard from Shanghai
Away from its gridlocked, elevated highways the largest city in the world works. Shanghai: a modern, socialist, international metropolis.
Contrast frenetic New York, chaotic Mumbai, the bedlam of Cairo - Shanghai hums with purpose. Twenty-six million souls occupy countless high-rise towers cheek by jowl with the stylish housing and municipal legacies of the French, British and American Concessions. The Huang Pu river bends through the downtown like a proverbial dragon's tongue.
Postcard from Shanghai
(April 2019)
The Forgotten Third
Each year in England over half a million 16-year-olds take their GCSEs. A third of these students do not achieve at least a standard pass (grade 4) in English and mathematics.
Why is it that a third of 16-year-olds, after twelve years of compulsory schooling, cannot read or write English at what the Department for Education (DfE) describes as 'standard pass' level?
Why is there not proper recognition of the progress these young people have made as they move on to further education and employment?
The Forgotten Third
(March 2019)
The tarnished jewel of Higher Education, UK
I encounter many senior politicians, top civil servants in education departments, principals of schools and colleges across the globe who have spent what they describe as memorable and enjoyable years in British universities.
The tarnished jewel of Higher Education, UK
(February 2019)
A Happy New Year from Ofsted
Roy Blatchford drafts HMCI's New Year Message
An important tipping point in this country has now been reached. In 2018, approaching 90% of state-funded schools were judged good or better at their most recent inspection. That should be recognised as a fair achievement for the nation.
A Happy New Year from Ofsted
(January 2019)
Roy Blatchford CBE
Roy Blatchford is founder of
www.blinks.education
- working with schools, MATs, colleges and universities in the UK and internationally. He has spent the past three years implementing education system reform in the Middle East.
He recently chaired ASCL's Commission '
The Forgotten Third
', and currently chairs the East Sussex Secondary Board.
Roy was Founding Director (2006 - 2016) of the National Education Trust. Previously he served as one of Her Majesty's Inspectors of Schools (HMI) in England, with national responsibilities for school improvement and for the inspection of outstanding schools.
He has extensive experience of writing inspection frameworks, nationally and internationally, and has reviewed over 1000 schools and colleges in Europe, USA, Middle East and India.
For 30 years Roy has been an international trainer and conference speaker on English and literacy, school improvement, leadership and curriculum development. He has been an adviser to various UK governments, including Deputy Chair of the DfE Teachers Standards Review (2011) and of the Headteachers Standards Review (2014).
Roy began his teaching career in London, moving to be Principal of schools in Oxfordshire and Milton Keynes. He is Visiting Fellow at Reading University, was a visiting university professor in the USA, and is co-founder of the Mumbai-based education foundation Adhyayan. He is the author/editor of over 150 books.
Roy was appointed CBE for services to education in the 2016 New Year Honours.